I love animated movies.. I don't know about you but I've been really excited for the new movies that are ready to be released this year. But I am most excited for what I am about to share with you guys. Have any of you seen the previews for the new Dreamworks movie: "The Croods"? The Croods is scheduled to be released March 22nd and if you haven't seen the preview, I have storyline and preview for you!
The Croods is a prehistoric comedy adventure that follows the world's first family as they embark on a journey of a lifetime when the cave that has always shielded them from danger is destroyed. Traveling across a spectacular landscape, the Croods discover an incredible new world filled with fantastic creatures — and their outlook is changed forever. ~Thanks to Dreamworks
I can't wait to see this with my family, it looks so cute! My family and I will actually get the chance to see it THIS SATURDAY!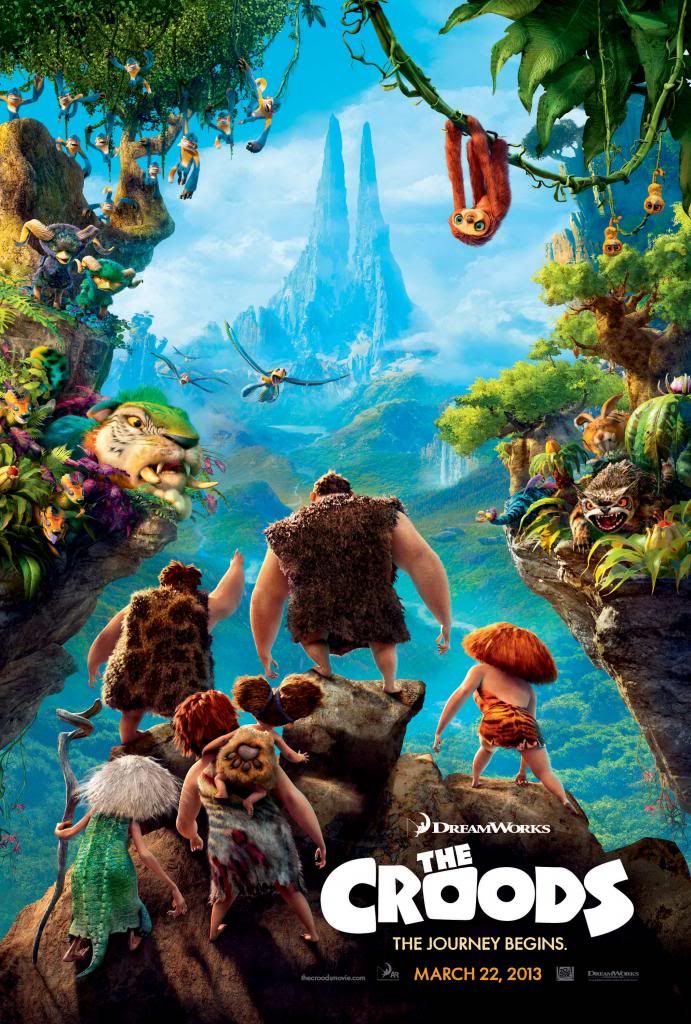 If you and your family would like the chance to see this movie and live in or near Columbus OH, here is your chance.
THE CROODS
SATURDAY, MARCH 2
10:00AM
AMC LENNOX
If you'd like to go, all you have to do is go to this link, register, and download your passes. Yes, you must register with gofobo. Please remember that all of these advance screenings are 100% free but they are first-come, first-serve – so to arrive early! You don't want to be caught without a seat, which means you can't see it!