I could eat a baked potato everyday if I could. They make these awesome ones in the food court area at work but I can't waste my money buying those all the time. However, I never seem to have enough time to make bakes potatoes. I hate the taste of them when they are cooked in the microwave, mainly because they tend to get over cooked. And the oven takes forever and also heats up the house. I'm not a fan of either.
Well, if I plan ahead (or even not) i can make baked potatoes in my crock pot. I made them the other day after I got off of work. We didn't eat until almost 8pm but it was worth the wait! Make this potato your own. You don't have to use my topping, you know what you like!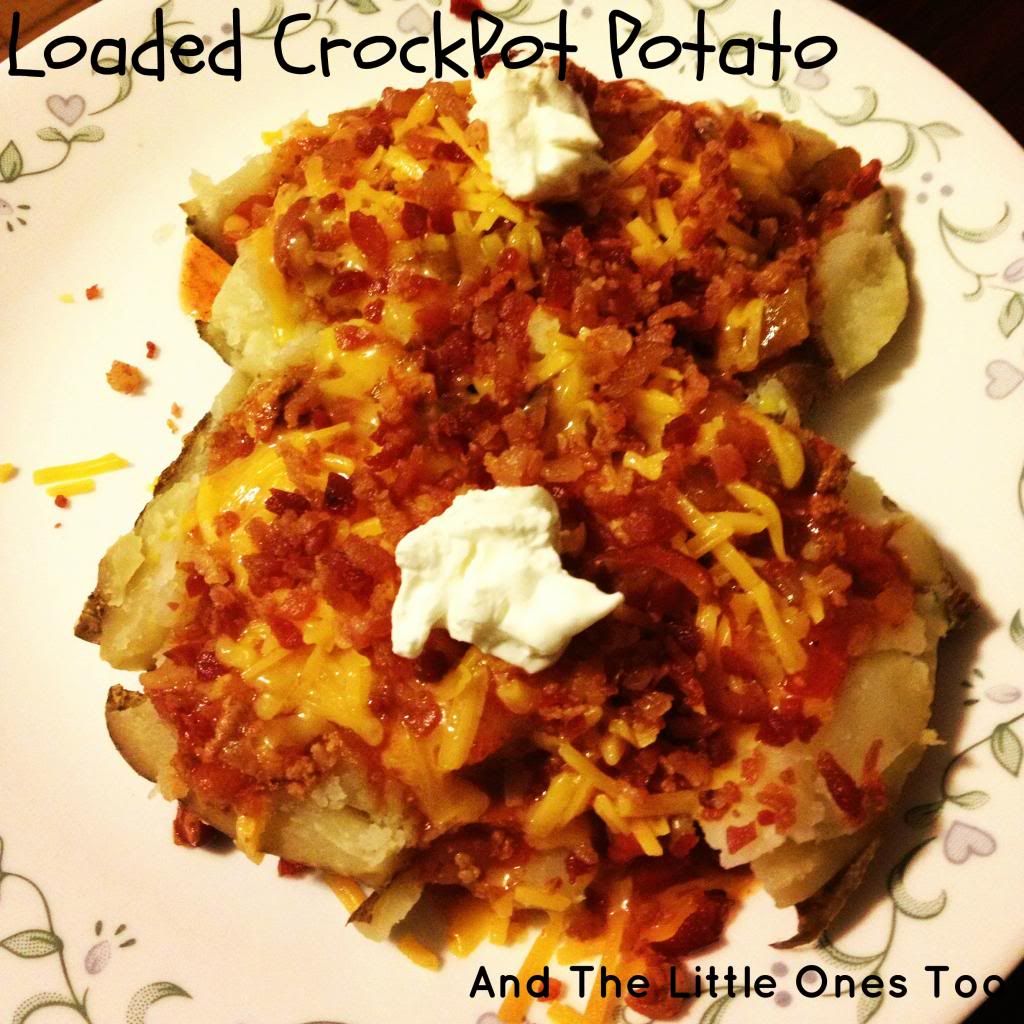 Loaded Crock Pot Potato
click here to print the recipe
Ingredients:
medium to large potato (1 for each serving)
butter
sour cream
cheese
bacon bits
chili
anything else that you'd like to put on your potato
Directions:
Clean your potatoes well and dry.
Make sure potato is dry before covering in aluminum foil. You don't want the foil rusting.
Bake on low for 7-8 hours or on high for 3-4 hours.  Keep the crock pot covered and try not to check the potatoes too often.
Once done, pile on the fun! I personally like butter, cheese, bacon bits, and lots of sour cream but it changes depending on my mood. Have fun with it!
This recipe is listed at: